There are two things I love doing in my free time: reading and browsing websites to find beautiful things. It's a little bit of a problem, really. I spend hours looking at books, clothes and various random things that I find beautiful, but I actually never buy them (well, sometimes but very rarely!). I just like looking at them. For that reason, I love gift guides because they gather all these pretty items in one place for me to admire. I thought I would try my hand at those this year, although I know that there are so many gift guides out there already. Hopefully, you will find my personal touch a nice addition!
Last time, I shared some books that would make a great present for Christmas. Today, I thought I would share some bookish accessories and gifts that would please every bookworm in the world.
Bookmarks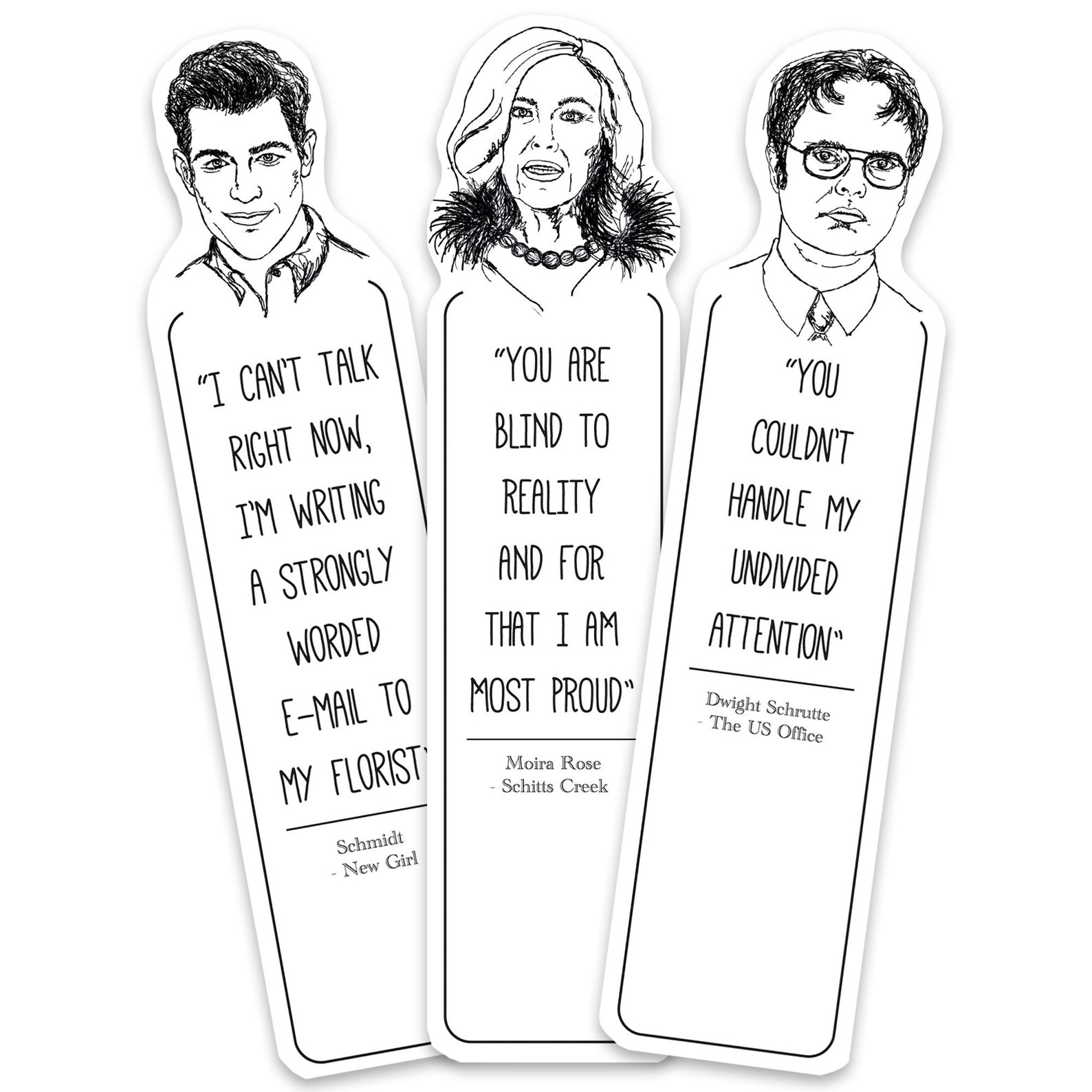 I think bookmarks are a perfect gift if you're shopping on a budget or doing a Secret Santa because they're always useful, and there are some amazing designs out there. I especially like these hilarious bookmarks from BookmarkBoys on Etsy. Each bookmark costs £3.75 but you can get a bundle of 3 for £10 – perfect for someone who's always reading several books at once!
A book-inspired notebook
Everyone loves a good notebook, and Country House Library has the most beautiful selection of notebooks with vintage book covers. I also love Paperblanks notebooks as they are extremely luxurious journals which you can close and that have a pocket to put loose papers. They're also beautiful and I have gifted a few in the past few years… to myself!
Writing Sets
I think that most people who love to read equally love to write. As we not be able to see all our friends and relatives for a few more months, writing letters might a nice way to make communication a little special. If you're looking for something to gift to a Jane Austen fan, then look no further: this stationery set is just perfect. It seems to be quite popular, though so I have linked it in three places in case it runs out!
Waterstones | Blackwell's | Amazon
Bookish Clothing
It's not often that you come across bookish clothing that is both cute and stylish. Joanie Clothing managed to do just that, and they have a wonderful selection of bookish slogan tops to choose from. They go up to a size 22, which also a great bonus! My personal favourites are their famous Avid Readers Club sweater, their Read More Books t-shirt, and 1984 sweatshirt.
Something from a Museum Gift Shop
If you know that your bookworm is particularly fan of a specific famous/old author, it's definitely worth checking the museum's online gift shop. You will find beautiful gifts there, and you will help supporting a museum in what has been a very tricky year. You can also make a donation to the foundation, in the name of the person you're offering this donation to. I linked to the Bronte Parsonage Museum because it's a very special place to me, but all museums have an oline shop.
I hope this little guide will have provided you with some inspiration – if not for this Christmas, then next year. You can also definitely pick from this list to treat yourself, I won't tell!