Just like the month before, I managed to read eight books in September – including three audiobooks. Overall, it's been a strange month and I'm glad October is here because I am so ready to read all the spooky books this month. However I read some great things last month:
Hilary Mantel, Wolf Hall and Bring Up the Bodies
This is an abridged version of the two first books in Mantel's Cromwell trilogy. I borrowed this audiobbok from my library via the BorrowBox app. I love the Tudors and especially anything to do with Henry VIII because they took part in such an interesting and pivotal moment of history, so I loved these books as they were very thorough. I'm not sure this is the kind of books I enjoy listening to, though. I think I will properly read them at some point. I will be more immersed in the story that way. But I would definitely recommend this series if you like History and powerful narratives filled with political schemes.
Lana Grace Riva, The Existence of Amy
I wrote a review about this book here. It's a very eductional novel on mental health that I would highly recommend.
M. R. James, Count Magnus and Other Ghost Stories
This is THE most perfect book for this time of year. This book is a collection of James's most popular ghost stories and they're a lot of fun to read, because they are exactly what you would expect from an Edwardian ghost story: a little bit over the top, bizarre but chilling nonetheless. This is classic horror.
Colson Whitehead, The Nickel Boys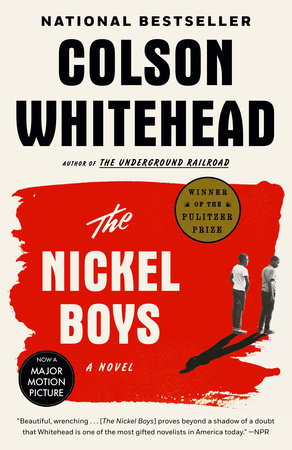 I don't want to say too much about this one as I would ike to write a detailed review of this wonderful, wonderful novel. This is the kind of story that stays with you long after you closed the book. It's a riveting account of growing as a poor Black boy in the Jim Crow south. I cannot recommend it enough.
Stephen King, 'Salem's Lot
I had never read Stephen King before, I guess I thought the films were enough. Obviously, that was a big mistake. I loved 'Salem's Lot so much! It kept me awake at night because I just had to know what happened next. Also, this is a novel about a small town invaded by vampires and 1) I love vampires 2) I love reading about small town mentality, coming from one of those myself. King did a wonderful job paiting the inhabitants of this town and gave them so many detailed backstories, that was definietely my favourite part.
Emma Glass, Rest and Be Thankful
This is a very difficult book to read because the narrator is a nurse in a paediatric unit who's going through some sort of burnout, so I don't think this is for everyone. But if you decide to read it anyway, you will find a darkly poetic short book that is well worth your time. I found Glass's writing beautiful and it was hard for me to stop (I listened to the audiobook read by the the author). The ending is very disturbing and I'm still wondering whether I understood it, so if you have any theory I would love to know it!
Anne Tyler, Redhead by the Side of the Road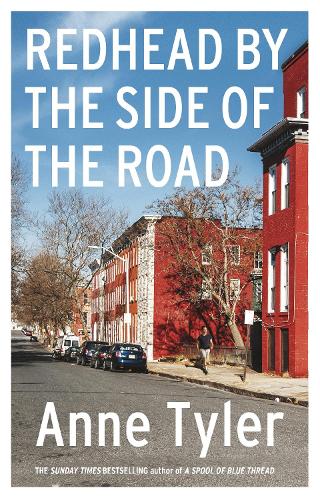 I really enjoyed this book because it follows Micah, an absolutely normal man who is rather out of touch with other people's feelings. I like this kind of stories, where nothing extraordinary happens. I often find them very impactful because they really make me think of my own life and whether I am doing what I want to. I also listened to the audiobook version of this one, and thought it was the perfect kind of book to listen to.
Elena Ferrante, The Lying Life of Adults
Another book I would like to review because I have so much to say about it. All I will say is that Ferrante did not disappoint. I just wish the book was longer, and I'm really hoping there will be a sequel because I feel like she is the kind of writer who needs more space to tell a full story. If you loved My Brilliant Friend, you will love this one but I should think you will find it too short as well!
Have you read any of these books? I woul like to know what you've read recently! Happy reading x