Classic Remarks is a meme that poses questions each Friday about classic literature and asks participants to engage in ongoing discussions surrounding not only themes in the novels but also questions about canon formation, the "timelessness" of literature, and modes of interpretation.

You can find the original post and schedule here.
The question for this week is: What classic work should get a film/TV adaptation?
There are many classics that deserve better adaptations, I think, but I decided to pick Margaret Oliphant's A Beleaguered City (1879) for this week's prompt.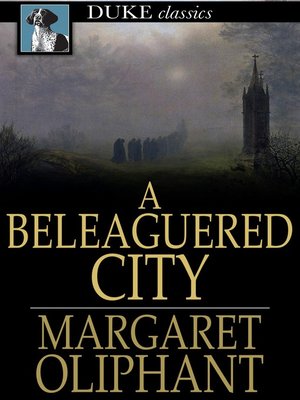 Set in a small French village, this novella imagines that the dead are returning from their graves to meddle with the living, and besiege the village. The inhabitants become locked out of their homes by the dead Occupiers. This is an amazingly atmospheric tale, the whole village being cloaked in a deep mist whist fear and confusion prevailing amongst the villagers.
This would be such an amazing film because the descriptions are so enthralling that you can almost see the scenes. It's spooky without being scary, as well, and there's a lot more to this story than ghosts and zombies.
I wonder if there is a parallel to make with the Paris Commune that happened eight years prior to the release of A Beleaguered City, in the Spring of 1871. I will try to make it simple but basically, it was a socialist revolution during which Paris refused to be governed by the French Government – it was mostly a working class movement and people who took part in it were called 'les Communards'. It lasted two months and ended up by the Commune being defeated by the French army in what is now called the 'Bloody Week' – which gives a precious hint on how it all ended. It's a very interesting period of French history, but I'm afraid it's a little too complicated to be summed up here.
My little theory is that the Occupiers are the dead Communards who were slaughtered when the Versailles government took Paris back. Because, in A Beleaguered City, although we never really know why or how, the Dead who occupy the town are not destroying anything, they want to teach the inhabitants a lesson – out of love for them. This seems to be a positive vision of the Commune, which I'm sure a lot of people wouldn't share.
In any case, this story is absolutely amazing and it deserves a film adaptation to be more widely known! I think I ended writing more of a book review, but I'm only sharing my love for this book.