Top Ten Tuesday was created by The Broke and the Bookish in June of 2010 and was moved to That Artsy Reader Girl in January of 2018. It was born of a love of lists, a love of books, and a desire to bring bookish friends together.

You can find more details about TTT here.
As I have only started blogging again recently, there's obviously quite a lot of books I read but never reviewed. But I thought it would be a nice occasion to give some love to books I might not mention here again (so this is essentially a list of non-Victorian favourite books)!
Jacques Prévert, Paroles (1945)
This is a collection of sweet and quirky poems that any French person will have studied countless times at school because it is very accessible and includes some very great poem to read when you're younger. It also includes poems that tackle the topics of war and life in a beautiful way. I would say that it's a nice thing to read if you're learning French and would like to start reading in French!
Art Spiegelman, Maus (1980)
I realise that there are quite a few books on this list dealing with WW2 but it was such a pivotal part of human history in general, and art and literature as a consequence, that I love to read artistic accounts of it. This graphic novel needs no introduction but it is an amazing way to understand the effect of Nazism on its victims, especially Jewish people.
Joseph O'Connor, Ghost Light (2010)
I will keep it simple: this book is so good I cried throughout the whole second half of the story. It's a very powerful account of a love story, and gets you to learn a little bit about Irish theatre.
J. D. Salinger, The Cather in the Rye (1951)
I feel like people either hate or love this novel. Well, I do because this is such a vivid account of a teenager's thoughts, and I find it beautiful in its own way.
Lois Lowry, The Giver (1993)
I really want to read this book again, and if I have children one day, you can be sure they will have that on their shelves as teenagers. What a great, powerful novel about individuality and emotions!
George Orwell, Animal Farm (1945)
I first read this book when I was 14 at school and then I re-read it a couple of years later in English – it was actually the first ever novel I read in English! So for this reason, it is very special to me but it's also, and most importantly, the book that awakened my political consciousness.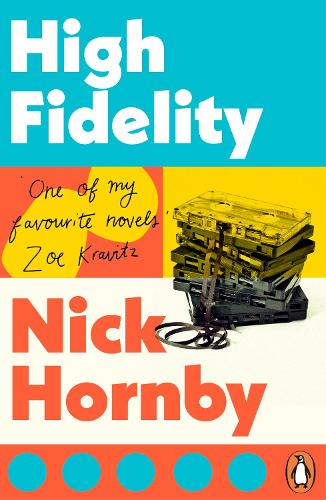 Nick Hornby, High Fidelity (1995)
I love lists, I love music, and I tend to be wholly controlled by my feelings (working on it, though!), so of course this book struck close to home.
Boris Vian, Froth on the Daydream (L'écume des jours, 1947)
This is a very dreamy and eery book, where everything is fantastical but quickly becomes very grim and dark. The language is unique and beautiful, and the whole story feels like one of those dreams where life is as we know it except for some little details that throw you off completely. I would love to read this book in English to see how the puns were translated.
Romain Gary, Promise at Dawn (La promesse de l'aube, 1960)
I love, love, LOVE Romain Gary. This novel is a semi-autobiographical account of his childhood and his involvement in WW2, seen through the lens of his relationship with his mother. It is such a beautiful tribute to her that you will cry forever after finishing this book.
Carol Dyhouse, Heartthrobs: A History of Women and Desire (2016)
The subtitle of this book could have also been A History of Sexy Men (only joking, of course). Women's desire is often made fun of and seen as joke, but it is very real and has informed pop culture for ever. Dyhouse looks at the most popular books, films and sex symbols of the past to illustrate the different desires of women since the late nineteenth century. It's riveting and will make you fall in love (again) with old Hollywood stars.